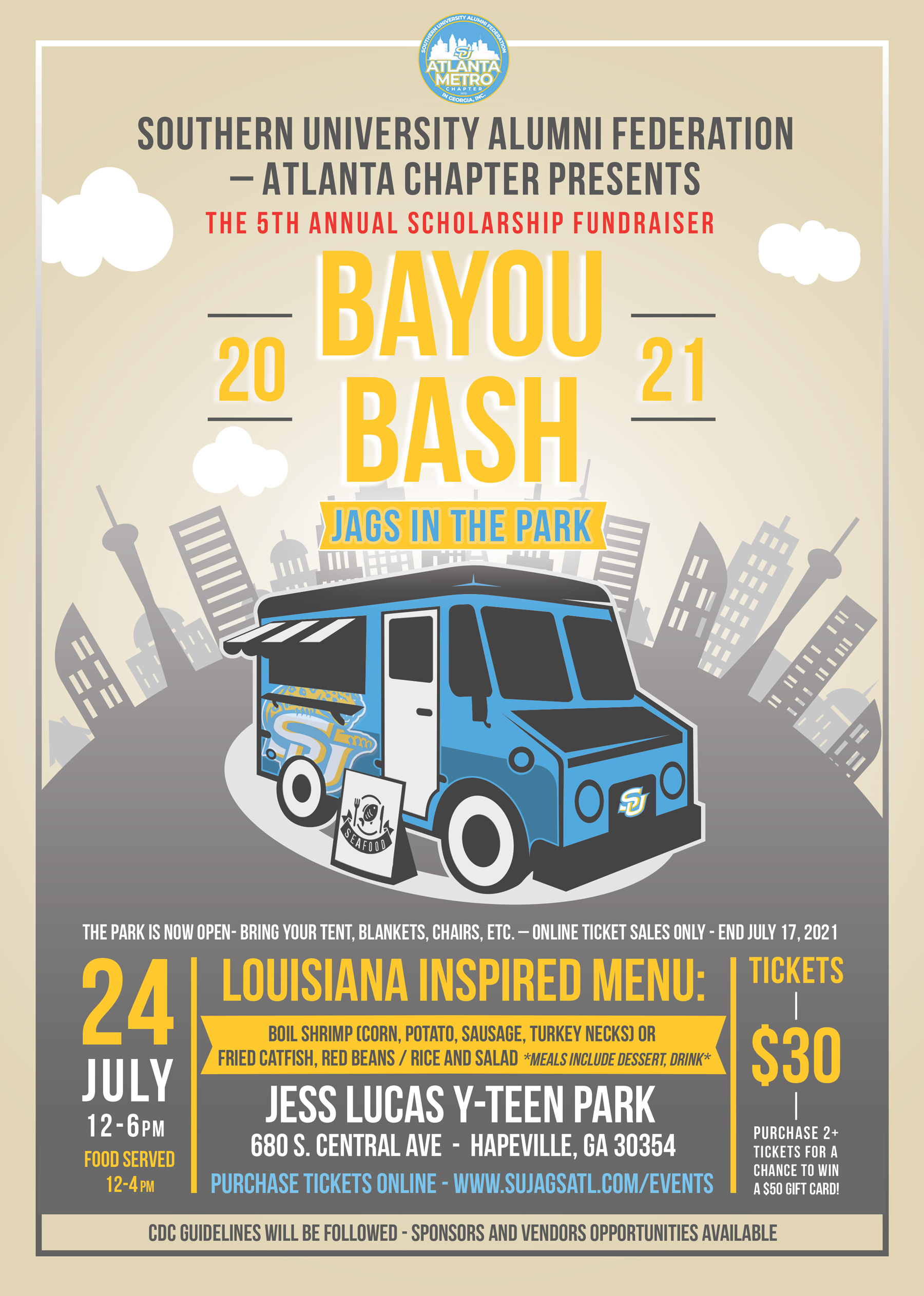 The Southern University Alumni Federation – Atlanta Chapter invites you to participate in the 5th Annual Bayou Bash Scholarship Fundraiser to help raise money to award scholarships to deserving college-bound students attending Southern University and A&M College, Baton Rouge, LA. The event will take place at Jess Lucas Park, 620 S Central Ave Hapeville, GA 30354, July 24, 2021,
12 PM – 6 PM. CDC Guidelines will be enforced.
Thank you for your support,
Southern University Alumni Federation Atlanta Chapter
Bayou Bash Committee
We regret to inform you tickets for the 5th Annual Bayou Bash Scholarship 
Fundraisers are, SOLD OUT!  Please consider making a tax-deductible contribution toward
the
SUAF – Atlanta Chapter, 
'Bayou Bash' Scholarship Fund. 
Please select ' Bayou Bash' as your fund of choice.