The Southern University Atlanta Alumni chapter has chartered Harmon Brothers Bus Line for a roundtrip-chartered ride to Tallahassee to see the Southern University "Jaguars" from Jaguar land take on the "Rattlers" of Florida A&M University.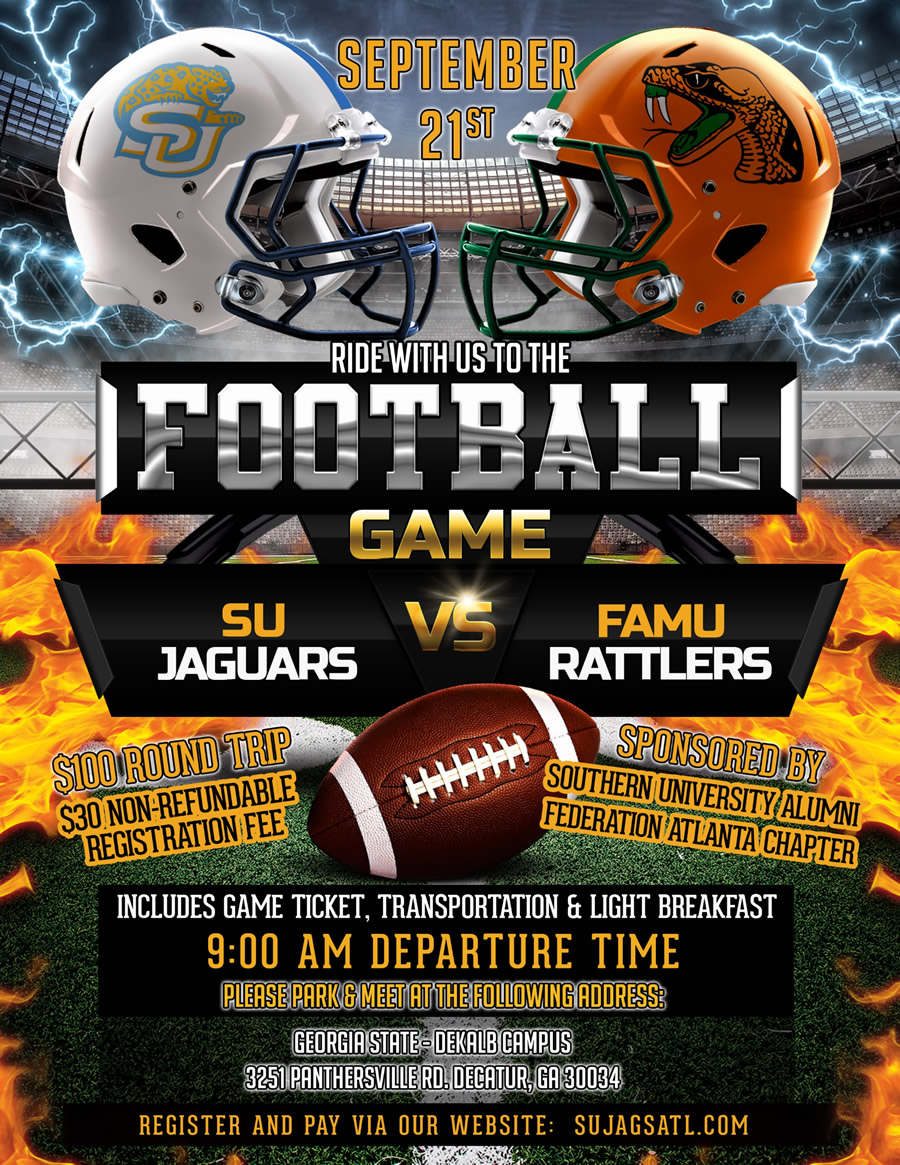 Bus Trip Date, Site Location Departure & Return Details, and Cost:
Date: September 21, 2019
NOTE: Please arrive at the location site at 8:00 AM. The Bus departs at 9:00 AM.
Departure: Georgia State Decatur Campus located at, 3251 Panthersville Road Decatur, Ga. 30034
NOTE: Secure your items in your vehicle if leaving your car at the Site Location.
Return: The Bus return to the Georgia State Decatur Campus (Site Location).
Deadline for reserving a seat on the bus expired on August 15, 2019 at midnight EST
Final payment of $70.00 is due for all reserved seats by September 5, 2019
Below are the steps to secure your seat on the bus:
Download, print, and sign both the "Rules of the Road" form and the "Transportation Release and Waiver of Liability" form. Bring with you both forms signed and dated. They will be required to enter the bus.
Complete the registration by clicking on the

Registration Form

button below and purchasing a seat on the bus. Payments can be made by check, money order or credit card.
If paying by check and money order, then mail payments to:
Mail payments to:
Southern University Alumni Federation Atlanta Chapter
P.O. Box 310629
Atlanta, Georgia 31131