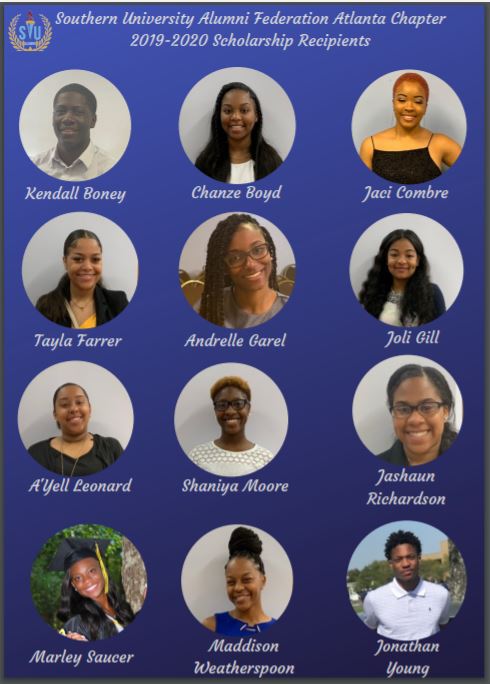 Scholarship Background:
The Southern University Alumni Federation – Atlanta Chapter offers financial scholarships and assistance to prospective and current Southern University and A&M College students, residing in the state of Georgia.   The scholarships are awarded on a yearly basis, and evaluated according to academic achievement, educational objectives, financial needs and career aspirations. These awards may include full scholarships or partial scholarships, which may be used for tuition, housing, out-of-state fees, or books and supplies. High School students are encouraged to apply, as well as, current SU students.
Scholarship Application. Click on link to download the Scholarship Application.
Scholarship Information. Click on link to download the Scholarship Information.
NOTE: All application materials should be submitted by April 30, 2019 to the SUAF – ATL Scholarship Committee to mailing address below.
Email:  atlsujag@gmail.com
Mailing Address: Southern University Alumni Federation
Metro Atlanta Chapter
P.O. Box 310629
Atlanta, Ga 31131